We're Working Out In Our Living Rooms
A good thing to come out of quarantine.
One of the best parts of quarantine is that for years, all I've wanted is for workout instructors to tune me in to their weekly classes from the comfort of my living room, to be done at 4:00pm or 11:00am or 3:00am or WHENEVER I DAMN WELL PLEASE, and now they are.
It's not like I WANTED to be antisocial … it's just that I don't feel like dedicating more time to my workout than absolutely necessary. I did the gym rat thing and all I got was a mechanic bill for the lawyer's car I backed into. Honestly, the only thing I'll leave my house for on a regular basis is a dance class, because I'm trying to learn something there and I have a hard time motivating myself to do that in the comfort of my bedroom for the exact opposite reason that I don't want to leave it for a pure workout.
So now, due to a lovely supply-and-demand situation as a result of coronavirus and quarantine, my dreams have come true:
Zumba has a directory of virtual classes available.
PomSquad Fitness has daily offerings (though those are very timely).
The best choreographers are all hosting online master classes (for better or worse lol).
It's a veritable GOLDEN AGE for home exercise!
Time for recs.
The most important thing to figure out is whether a workout is on your level or not.
Too hard, and you won't be able to do it.
Too easy, and it's a waste of your time.
Next, you have to either like the instructor, be able to pretend you ARE the instructor, or hate the instructor enough to spite them with your prowess.
I HAVE to mention that if I wasn't taking Evelyn Small's heels dance class when I found out I was pregnant, I would not have stayed in shape. I would have entered beached whale territory because that is where every pregnant woman deserves to be. But because I was taking Evelyn's class, and if I didn't work out at least once a week I would be huffing through the choreography, and I didn't want to look that pathetic, I kept it up through the pregnancy and I have no doubt that that's one of the reasons I was able to have a natural birth. (Story for another time, trust.)
Where possible, if the instructor is a YouTuber then I tried to link to their Patreon page/website/membership platform, too, because it's important to support people whose work you enjoy.
MY CURRENT OBSESSION:
BEST GATEWAY DRUG: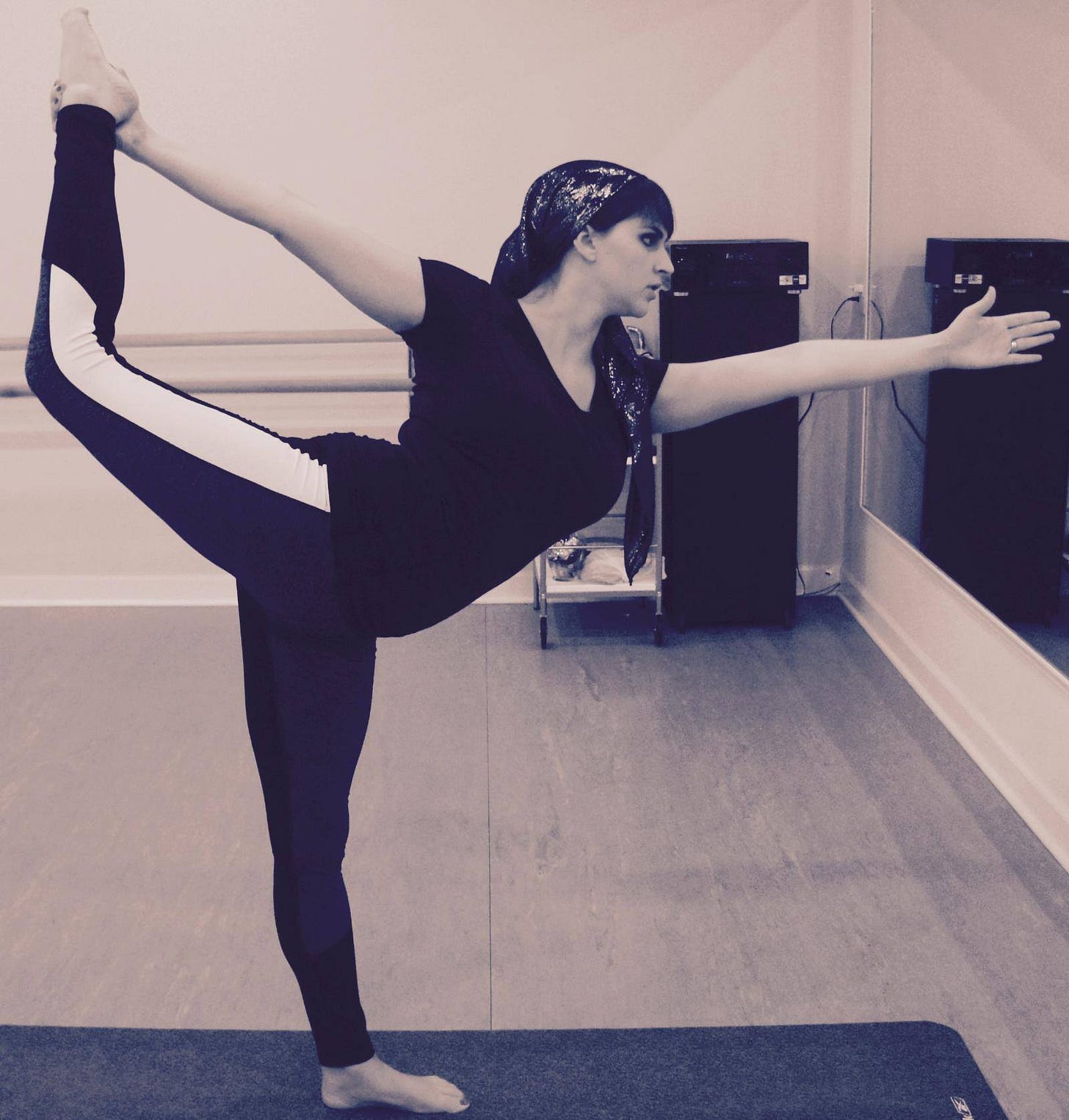 MORE YOGA:
YOUR NEW BEST FRIEND:
BEST ZUMBA:
SASS-GUILT YOURSELF INTO PILATES:
CALM YOURSELF INTO PILATES:
BEST SWEAT. PERIOD:
THE ONES THAT STARTED IT ALL: