Weekend Reads
Reads. For the weekend.
SHANA TOVA EVERYBODY!
Pictured: Neither an IPA nor a cupcake.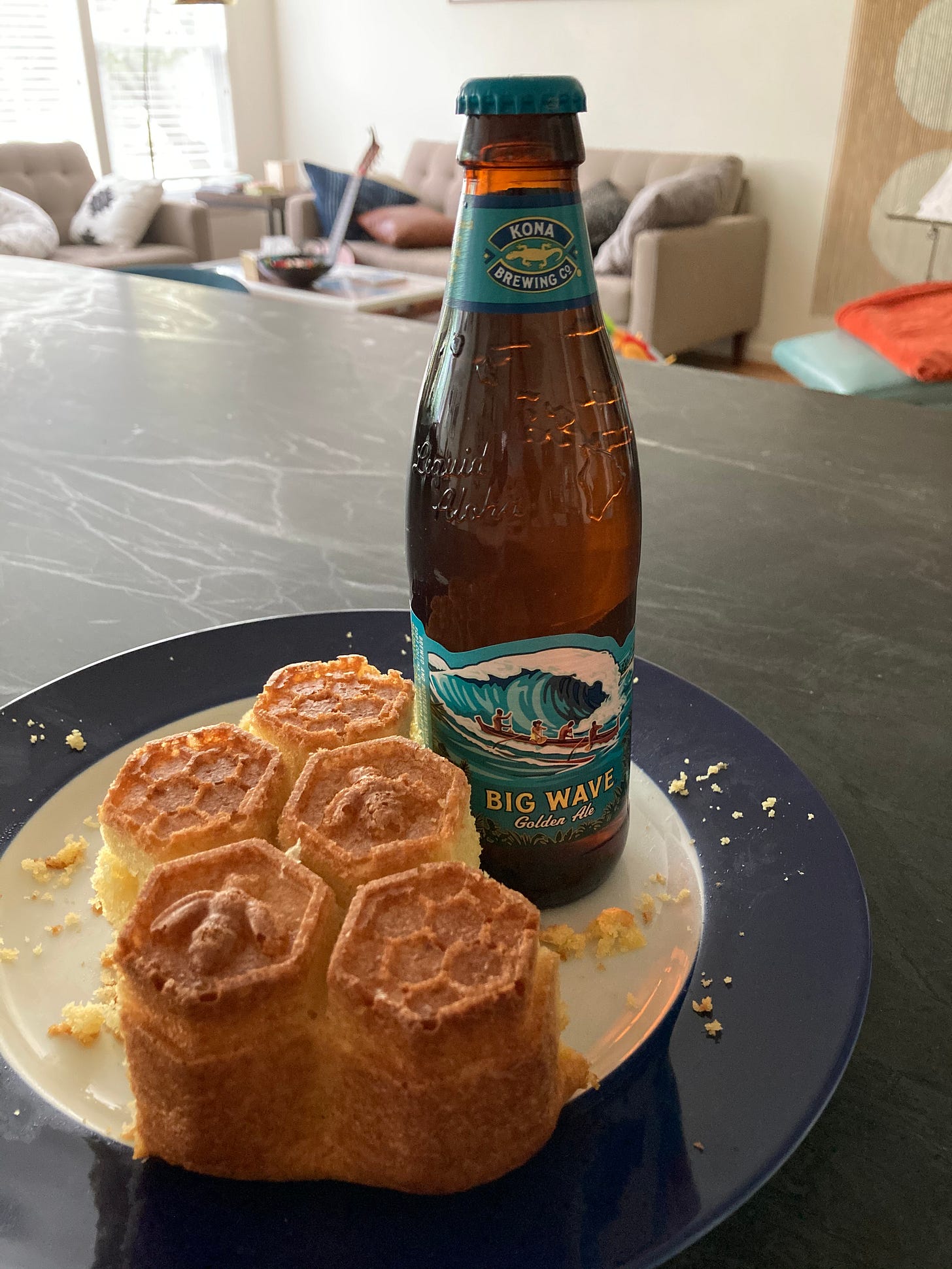 Mexican Gothic, by Silvia Moreno-Garcia

Now that I've finally completed Manhattan Beach, I've started this delightful story of a 1950s Mexican socialite who goes to save her ailing cousin from a sinister family. So Gothic! Much snark!

Oedipus vex: French philosopher disowns son over novel, by Kim Willsher in The Guardian

REAL LIFE BETTER THAN FICTION, LADIES AND GENTLEPEOPLE! Le French have presented us with the scandal of the season and it is DELICIOUS. I first encountered Carla Bruni at my sister's end-of-year dance showcase in Israel, where one of her classmates choreographed a runaway bride to "Le plus beau du quartier". If the last section of this Daily Mail article detailing her famous dating life is anything to go by, I would like to request another book from this torrid bunch – specifically a dating manual from Ms. Bruni.

7 Days With the Most Talented Theater Teens in the Country, by Natalie Walker in Vulture, from 2018

I am a DRAMA PERSON. The best reality show of all time was The Glee Project, because they just pointed cameras at drama kids and let them self destruct. If deliciously snarky and clearly very talented Natalie Walker becomes real famous – not Twitter famous, not Vulture writer famous, legit got-a-real-role-and-people-know-her-name famous – then she would have led the life I could not lead. I really really want that for her. In the meantime, this article about the most talented high schoolers in the country scratches ALL THE ITCHES. It's amazing. I love it.

Also, this is my cry out into the world that I MISS ACTING SO MUCH and I have a nice microphone and I would like to put it to good use. If you have a project that requires: a villain, a heroine, or an ethnically ambiguous Zoom caller, CALL ME!