Remembering the Magic of Theater
I got the kick in the butt I needed at the Alliance for Jewish Theatre's conference.
I don't have imposter syndrome when it comes to the theater, and that's because I have juuuuuuust the right amount of expertise to believe I know everything, and not enough to understand how little I know.
This comes from acting onstage every chance I get (except for when I was super frum and refused to act in front of men during my college years), as well as producing three high school plays (=cast and crew of 120 students) and directing adult women's showcases.
But, like, I'm not sitting here listening to cast albums if I'm not able to see the show itself. But, like, I also got Hamilton tickets in the first block released to Chicago. And a whole bunch of shows when I was in college via student rush and standing room.
See? Just the right amount of expertise to believe I know everything.
So when my Google alert for "jewish submissions" came up for the Alliance for Jewish Theatre's conference – virtual this year thanks to Miss Rona – I thought, what the hell. I applied to be a Theatremacher.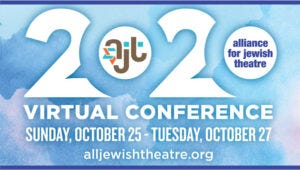 To my surprise, they accepted me. This became a little more clear during orientation, when it turned out they accepted 34 out of the 35 applicants, since going virtual meant they had less costs this year, so why not share the love?
AJT has been around for decades, a community for Jewish makers of theater, and it's being revitalized now thanks to its current executive director, Jeremy Aluma. The conference is usually in person, obviously, and while the attendees kept lamenting the current virtual state, I couldn't help thinking: I would never have known about this if not for the coronavirus.
There were some great panels about antiracism, as well as more tachlis panels about getting your play produced and a really tight playwriting workshop.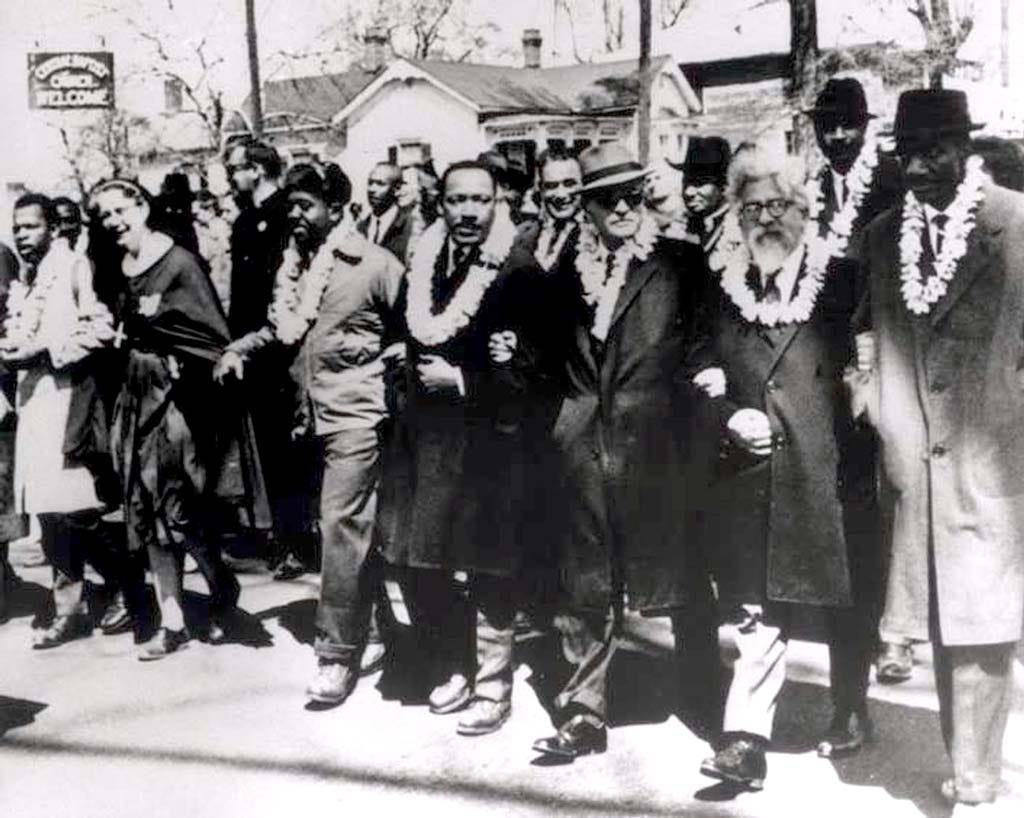 In case you're unaware, there is a long history of Jews and Black people joining forces to fight bigotry, and I think now is a wonderful time to call up that photo of Rabbi Heschel marching with Dr. Martin Luther King Jr.
What really hit me, SO HARD, were the blocks of performances on each of the three days of the conference.
OH.
MY.
GAWD.
I've watched live readings, live interviews, live panels, etc. since quarantine started, but I guess every piece of theater that I watched was prerecorded.
Who knew there would be a difference between watching something recorded and watching it live, if they're all on the same screen?
I was late to the first performance block at AJT's conference because ****BED TIME**** so I entered in the middle of a performance by La Caja Negra of Uruguay. The lady was talking – a setup in between segments – and I was out of sorts and out of it in general and also on my phone at the same time.
And then suddenly, they got to performing.
In their four little boxes, the actors took on different poses – giving an invisible person a hug, trying to push away invisible walls, making a frame with their hands – and it was the most beautiful thing I'd ever seen.
Something about COVID-19, and they were personifications of its aspects:
"I am the hug you cannot give."
"I am the isolation you are feeling."
"I am the social distance you must practice."
(I'm paraphrasing here, okay?)
It shouldn't have worked.
But it did.
Then they did this amazing thing with color in each of their boxes:
And I just can't.
It was this beautiful acceptance of our current situation, while making Zoom a-feature-not-a-bug, and just being so delightful.
I was hooked.
There was also an utterly charming excerpt from Adena Walker's one-woman show, BJW:
The next day there were excerpts from the Jewish Women's Theatre's True Colors, including a reading of this awesome piece:
Next was an excerpt from Aviva Pressman's one-woman show, Deadlift, in which she did the COOLEST live art thing that was also calligraphy and turned into something bigger, which I was hoping she would do the whole time she was building it up and it was AS COOL AS I HAD HOPED.
And then there was a long excerpt from Eight Nights, a play by Jennifer Maisel about a Holocaust survivor with a great conceit – each night of Chanukah takes place in a different decade of her life – that the six actors performed Zoom-style with a few sparse props.
And the most amazing part of it all is that I couldn't tell which segments were pre-recorded.
The stage manager – whose name was mentioned once, and I didn't catch it – was so amazing at transitioning from one piece to the next, at having the actors ready, that I literally couldn't tell which pieces were being performed live.
And I have just the right amount of expertise to know such things!
The final performance block included a game show by married comedians Michelle Slonim and Ben Rosenfeld called "Truth or Laughs" for which I volunteered to be a viewable audience member, AND WHICH I WON. I WON THE GAME SHOW!!! I cracked the code of their patterns to expose their lies. (Also, you get points for how quick you are and I was playing on two monitors, but let's not dwell on that.) I WOOOOOOOOOON!!!!!
There were excerpts from this prerecorded play, The Last Cyclist, which was a Chaplinesque comedy written in a concentration camp where the Nazis accidentally get sent up in a rocket ship I think?
In case you don't know me that well, it's a testament to these pieces that there was not one but TWO Holocaust pieces and I'm not bitching about it because they were THAT good.
I feel invigorated.
I feel renewed.
I remember the amazing thing about watching an actor inhabit a character fully; about watching performers connect with their audience; about seeing something new that you wouldn't have thought of yourself but makes SO MUCH SENSE.
I want to watch people creating art in real time again and again and again.
I'm so inspired by how good it was to watch live theater that I've done it twice in the week since – I watched Chris Fleming's standup (clearly his first time on Zoom, but he'll catch on I'm sure) and Circle Jerk (okay, fine, I watched it on demand after it was done live because this, too, was performed during ****BED TIME****, but duuuuuuude it was amazing and wildly inappropriate and really really smart).
Go forth, my people! Find the right scratch to your itch and indulge!! Find connection where you can in these troubled times and then come tell me what you discover!!!!